Who We Are
Founded in 2009 and located in Boston, Harvard Partners brings practical solutions to strategic IT issues in a collaborative and engaging manner. We inspire IT excellence through unique services focused on understanding user's expectations and business realities to drive value through IT deliverables.
People
Driven
Bridging the Gap Between Business and IT
We don't identify as a technology company; we're a people company. We are IT professionals, engaged within your organization, who understand enterprise-class projects and the resources and risks associated with delivering successful business results.
.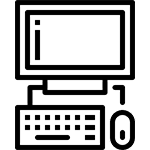 Process
Focused
Streamlining IT for
Predictable Results
We're not bureaucrats; we know good process drives IT efficiencies, reduces time-to-market, minimizes risk, and allows your team to focus on high-value project deliverables. Clearly defining processes, avoiding handoffs, and understanding process outcomes benefits IT staff and users.
Business-Driven Technology Experts
Scalable Solutions to Meet Your Needs
It's not about technologies. It's about how technology projects are delivered to help solve business problems and create opportunities. Our team of multi-disciplinary experts bring deep knowledge of technology solutions, implementations, and delivery of value-added results to your users and customers.
As your partner, we're motivated and uniquely positioned to serve as a true extension of your organization. Our team of multi-disciplinary experts thrives in collaborative environments. From our advisory services to our staffing expertise, we start by developing a deep familiarity with your people, processes, and technologies so together, we can implement solutions solving your IT challenges and creating business opportunities.
Clients Served Nationally
Speak with One of Our Experts
Share the goals and challenges your business is facing and discover how Harvard Partners can make a difference.